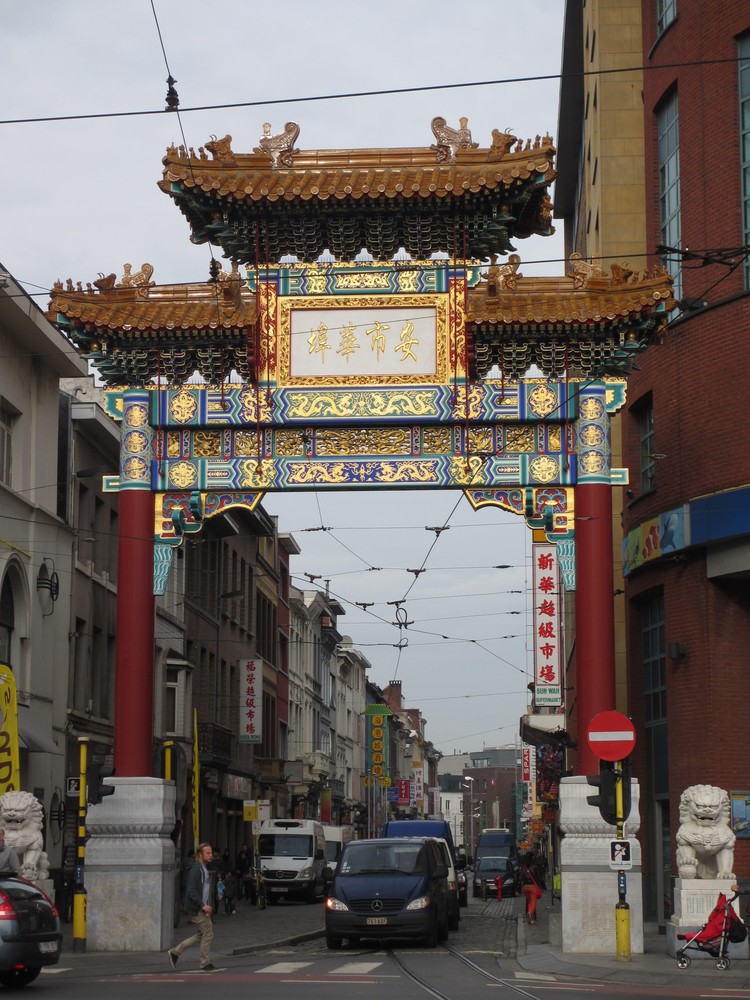 At the occasion of the Chinese National Day, we would like to invite you for a cultural and gastronomical visit to discover the large Chinese community in Antwerp.
Program :
1. Arrival (by car or train – own means) at the Central Station – You can leave your car on the Parking or nearby the Lange Dijkstraat 12.
2. 15h : Departure with guide Philippe NG under the 'Chinese Gate', located on the side of the Astrid Square (at 5 min walking from the Antwerp Central Station)
3. Visit of a Chinese temple, a Chinese bakery (with small tasting opportunity), a center for acupuncture as well as a Chinese supermarket, followed by two small 'surprises' !
4. 18h –  Cantonese dinner in an excellent Chinese restaurant (Lange Dijkstraat, 12). Aperitif, 7 typical dishes, 1/2 l wine, soft drinks, tea/coffee.
5. 21h – end of the visit
Info and registrations
As the number of participants is limited, it is advisable to sign up fast, by email to info@belchin.be and mention of the number of participants.
Payment of 55 euros per person at the latest by 01/09/2018 on account number BE09 0682 4604 3557 with mention "Antwerp + name + number of participants".