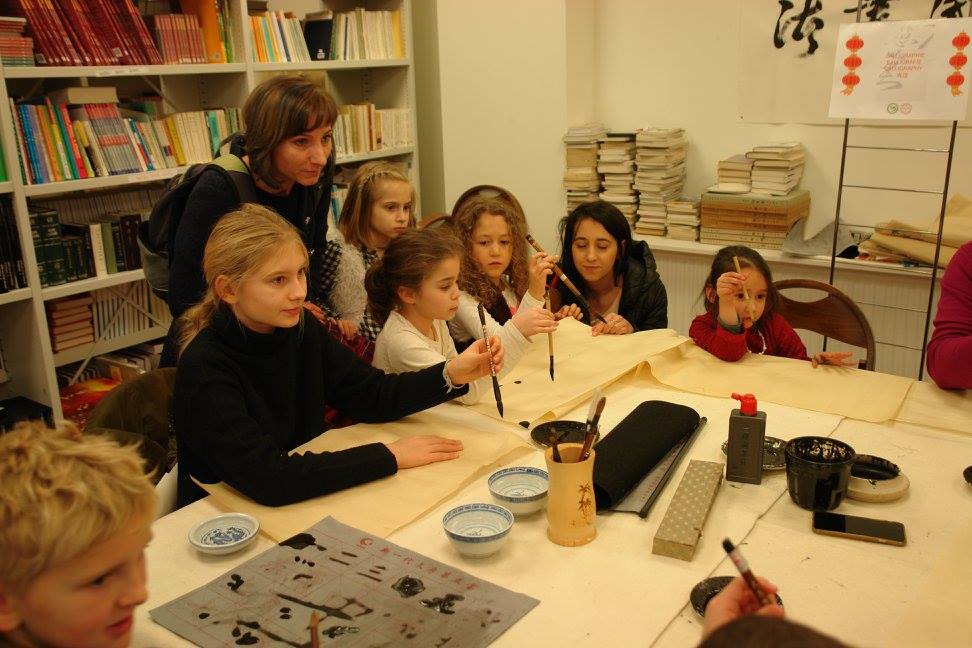 The Confucius Institute opens its doors for all those curious souls out there !
Throughout the afternoon, we will introduce all the courses we offer during one hour initiation sessions. You are welcome to attend classes of calligraphy, Chinese painting, Qi Gong and Thai Chi and if you wish, you can even attend a mini class of Chinese.
Come and discover our unique book shop, the only one in its kind in Belgium, specialized in everything and anything related to China. Don't forget to check out the many special deals we are offering at the start of this New School Year !
And do you already know our 'Go club' ? Or did you know about our Chinese movie afternoons, that take place twice a month ?
Both adults and children are welcome ! The little ones are being taken care off by one of the animators of our Children's Holiday Sessions in order to allow their parents to enjoy the workshops without any worries !
Program of the day :
13u-17u: Go game
13u-14u: Mini class Chinese
14u-16u : Meeting with the students of the taiji class
14u30-15u45 : Qi gong
16u-17u30: Screening of the movie "Angel Vera", suitable for a wide audience, telling the history of an Italian girl discovering the mysteries of Chinese Opera
16u-17u: Calligraphy
17u-18u: Chinese painting