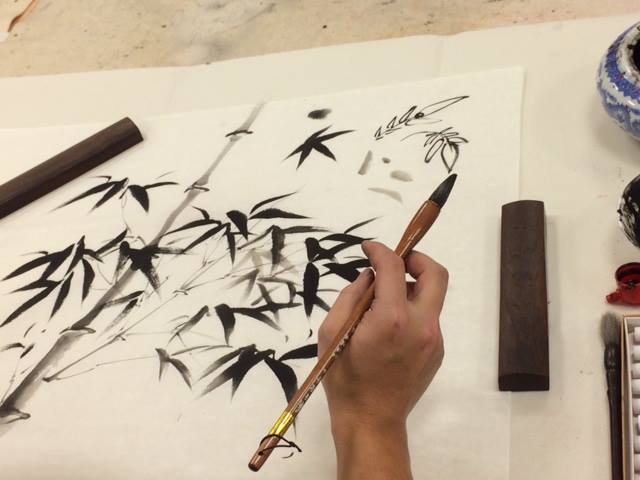 An intensive three-day course to introduce you to the basic techniques of Chinese painting. The group is limited to 12 people. The material – brushes, ink, paper – is available for purchase on site (between 20 and 35 €), but students can bring their own material as long as it is suitable for Chinese painting (Chinese brushes, Chinese ink, Chinese painting, rice paper).
The teacher: ZHANG Wenhai graduated in Chinese painting from the Academy of Fine Arts in Shanghai and in visual arts and space from the Academy of Fine Arts in Brussels. He has been teaching drawing, calligraphy, painting and engraving for several years and regularly exhibits all over Belgium.
The course takes place in the premises of the Great Wall Bookstore.
Registration and information: write to maude@belchin.be