Running time: 90 minutes
Director: Huo Jianqi 霍建起
Subtitles: English or French
Starring: Teng Rujun 滕汝骏, Liu Ze 刘烨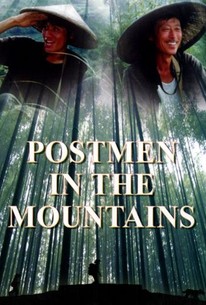 The film shows beautiful settings and highlights the relationship between the villagers and the mail carriers. About to retire, the old postman shows his son to the villagers. It's the first time that the son leaves with his father and their dog through the mountains to reach villages, which are far away from the passable roads. Little by little the son is touched by the relationship that exists between his father and the villagers and understands that it is difficult to replace his father's role.
Business and All-In : Free
Club Member: 1 euro
Non-members: 2 euros
Registration required: sec@belchin.be
Please bring coins for the activities, we do not accept cards.
The sanitary measures must be respected and reservation remains mandatory. Wearing a mouth-nose mask and disinfecting hands when entering and leaving our building is also mandatory.
The film may not be recorded as it is protected and therefore we take no responsibility for the problems you may encounter due to the 'Authors' rights'.