肩上蝶
Running time: 122 minutes
Director: Zhang Zhiliang 张之亮
Subtitles: English
Starring: Qwei Lun-mei 桂綸鎂, Chen Kun 陈坤, Gigi Leung 梁詠琪, Jian Yiyan 江一燕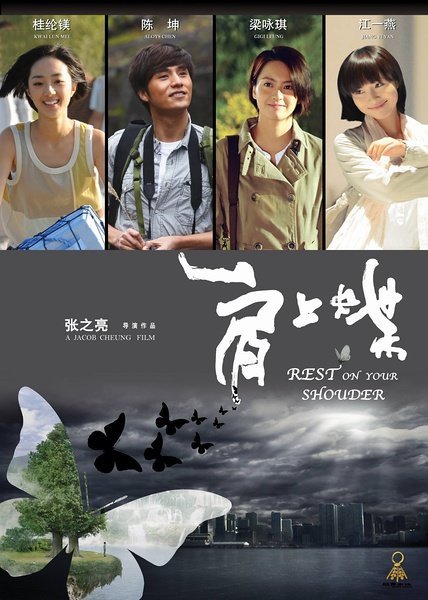 The film begins with a famous doctor, Yan Guo, becoming extremely sick during the course of his studies. To save his life, his girlfriend Baobao makes an agreement with a mysterious creature; in exchange for the health of Yan Guo, she agrees to be turned into a butterfly for three years.
Business and All-In : Free
Club Member: 1 euro
Non-members: 2 euros
Registration required: sec@belchin.be
Please bring coins for the activities, we do not accept cards.
The sanitary measures must be respected and reservation remains mandatory. Wearing a mouth-nose mask and disinfecting hands when entering and leaving our building is also mandatory.
The film may not be recorded as it is protected and therefore we take no responsibility for the problems you may encounter due to the 'Authors' rights'.