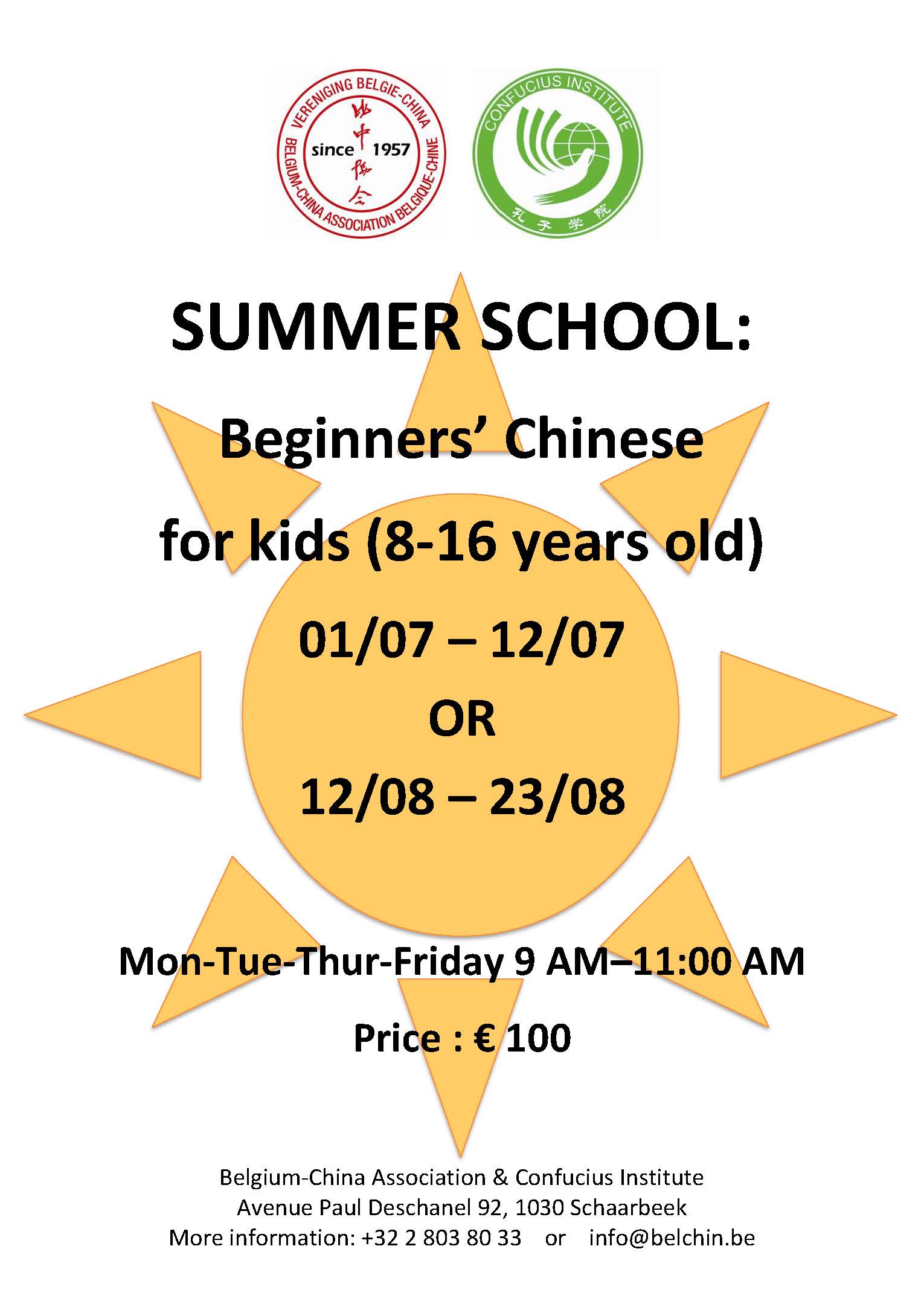 For whom?
This summer class is an intensive course for beginners from 8 to 16 years old.
 Goals
Learning expressions in specific situations. You will certainly learn the basics of Chinese language and culture here.
Practical information
The course runs over 8 days at a rate of 2 hours per day, in the morning from 9am to 11am. One session goes through the first fourteen days of July. The second the last fourteen days of August.