The 2020 Beijing International Forum on People-to-people Friendship, co-sponsored by Beijing People's Association for Friendship with Foreign Countries(BPAFFC) and Beijing NGO Network for International Exchanges (Beijing NGO)under the guidance of the Chinese People's Association for Friendship with Foreign Countries(CPAFFC), was held in Beijing on September 2. The Forum attracted, online and offline, more than 200 participants, including representatives of 58 friendship organizations from 30 countries, i.e. Japan, Pakistan, Germany, France, the U.S., Peru, Tunisia, and Australia, and council members of the BPAFFC and Beijing NGO.
https://k.sina.com.cn/article_1686546714_v6486a91a019016tpx.html?from=news&subch=onews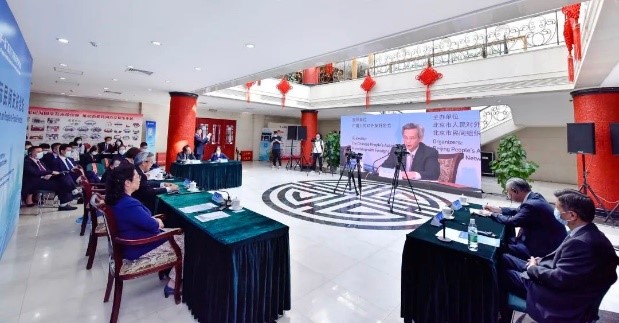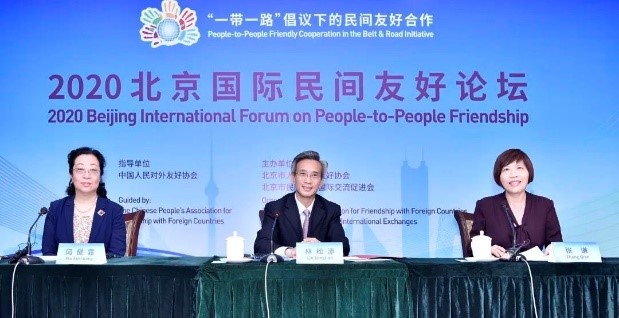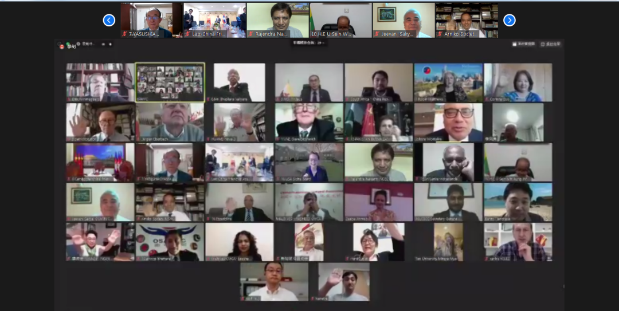 Centering on the theme of people-to-people friendly cooperation under the Belt and Road Initiative, the participants discussed and exchanged views on how to better play the role of friendly NGOs under the Belt and Road Initiative, ideas and measures for cooperation in people's well-being, and intention of cooperation and suggestions in the face of the epidemic, etc. It serves the construction of Beijing as an international exchange center from the perspective of NGOs through non-governmental channels, in an effort to promote the high-quality development of Beijing.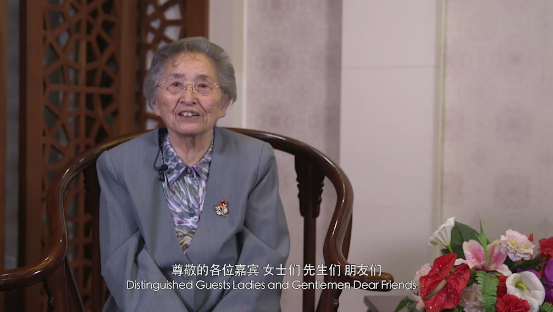 Mme.He Luli, Vice Chairwoman of the Standing Committee of the Ninth Tenth National People's Congress of China Honorary President of Beijing People's Association for Friendship   with Foreign Countries
I hope that all of you, both Chinese and foreign friends, will focus on the theme of this forum, conduct extensive exchanges and in-depth discussions, further enhance friendship, deepen practical cooperation and achieve even more fruitful results.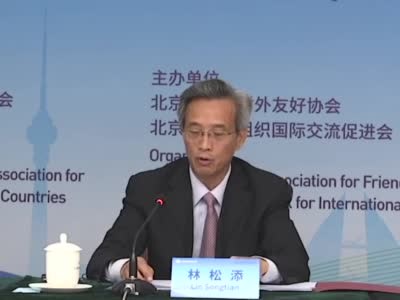 H.E. Lin Songtian, President of the Chinese People's Association for Friendship with Foreign Countries
The world has been undergoing profound changes unseen in a century. The collective rise of emerging markets and developing countries has become an inevitable trend of the times and exerted great influence on the world order, global landscape and international power dynamics. Some developed countries feel uncomfortable about the trend and refuse to adapt to it or accept it. To maintain their hegemony and monopoly position, they regard the rise of developing nations as a threat, and take a wrong approach to fully contain and oppress developing countries. For a time, de-globalization, populism and Cold War mentality are on the rise. The world is standing at a crucial crossroads: to follow and take the outdated path of zero-sum game or the new path of win-win cooperation for common development? It is the time for the world to make the right choice.
Closer people-to-people ties are necessary for the sound and steady development of the BRI. We are ready to join with you in the three following: First, we need to vigorously promote mutual visits of local government officials, youth, think tanks, media organizations, headmasters of primary and secondary schools, and university principals, and strengthen mutual understanding and friendship between peoples of China and the world.
Second, we need to actively advance and join in the building of more friendship cities, take an active part in the exchanges and cooperation between the cities where friendship organizations are located and Chinese cities to inject momentum into cooperation at the local level, so as to lay a solid foundation for sound development of state-to-state relations.
Third, we need to speak out for world peace, fairness and justice. The promotion of people-to-people friendship calls for constantly upgrading communication concepts, innovating communication channels, and strengthening contact, communication and exchange with all types of media organizations. We need to help the media cover friendly relationship and pragmatic cooperation among peoples of various countries through detailed data and touching stories, call for justice to reject the Cold War mentality, zero-sum game, and stigmatization of China, and help people around the world better understand about China and our bilateral relations.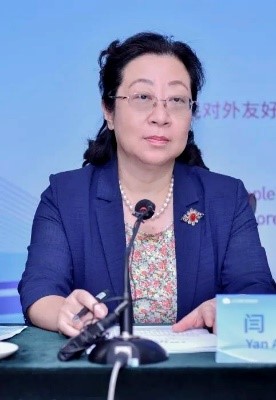 Honorable Ms. Yan Aoshuang, Vice Chairperson of the Standing Committee of Beijing Municipal People's Congress
Beijing will strengthen our exchanges with other cities in sharing our anti-pandemic experience, continue to maintain the level of openness after the pandemic is over, deepen practical cooperation with other cities, strengthen communication and solidarity, consolidate people's support, face the future together and continuously push the "Belt and Road" development to higher levels.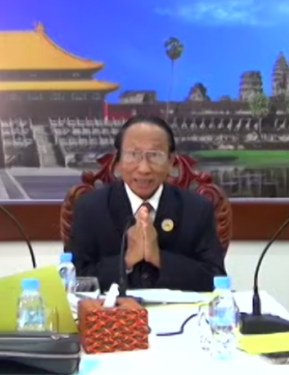 Honorable Mr. Ek Sam Ol, President of the Cambodia-China Friendship Association
Cambodia is lucky enough to be covered by China's "Belt and Road" initiative, and its people aspire to build new roads, bring electricity access to all villages and have a telecommunications network, boost education and tourism. and reduce poverty.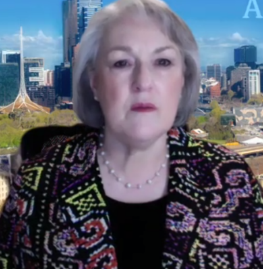 Mme. Robin Matthews, President, Australia China Friendship Society
At heart, the BRI aims to "rise the tide, lifting all boats" – raising standards of living, especially emerging countries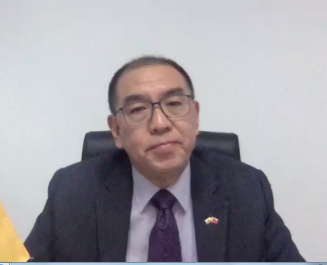 Mr. Abdul Firdaus Bin, President, Brunei China Friendship Association
Pandemic may kill life, may mess our life, threaten our economy, but it will never kill our friendship, it will never stop our caring, we will still strong together.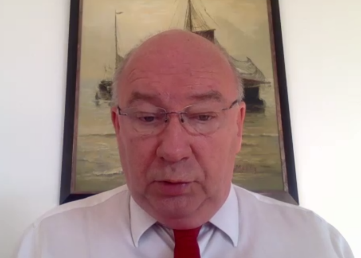 Mr. Henk Kool, President, Dutch China Friendship Association
Friendship organizations are ideally suited to organize reciprocal exchange programs, get to know each other's cultures, learn to speak each other's language, learn about each other's habits and customs and thus learn to respect each other.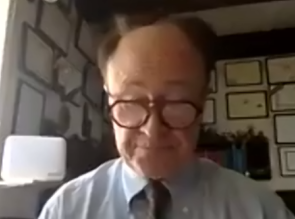 Mr. Patrick Brunot, President, Association of Sino-French Friendship of Paris
Only people can win against the pandemic. It is an opportunity for strengthening friendly France-China relations.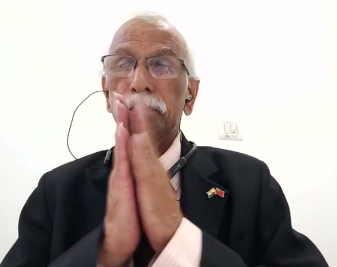 Mr. Valiyara Bhaskaran, General Secretary, India-China Friendship Association, Karnataka
The Belt and Road Initiative and international cooperation platform for common developments has brought tangible benefits to many countries since 2013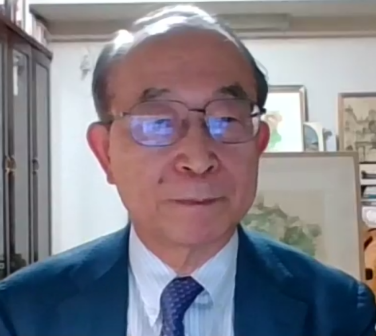 Mr. Yasushi Aoyama, Former Tokyo Vice Governor; Emeritus Professor, Meiji University, Japan
The development of the Belt and Road Initiative centered on economic cooperation, and the Olympics centered on sports and cultural exchanges will produce synergistic effects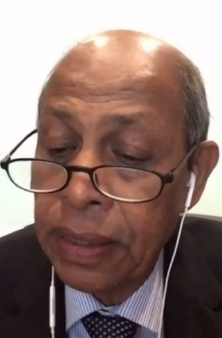 H.E. Dato Majid, President, Malaysia -China Friendship Association
My thanks to our Chinese colleagues, for taking this initiative, as it rekindles our communication and friendship at this very trying times.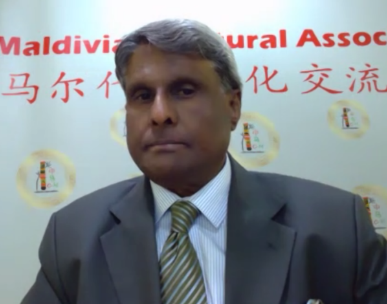 Mr. Mohamed Rasheed, Chairman, China-Maldivian Cultural Association
Maldives has benefited from BRI in many different ways. Several infrastructure projects have alleviated economic disparities in communities.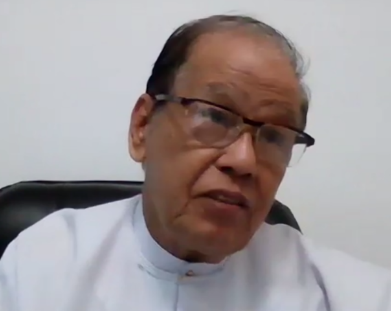 H.E U Sein Win Aung, President, Myanmar-China Friendship Association
We note that the implementation of the Road and Belt initiative will offer the member countries and other Asian countries a good opportunity to link up within Asia itself and with other parts of the world.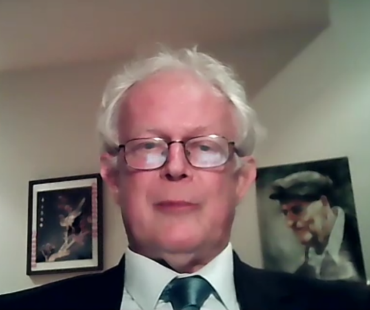 Mr. David Bromwich, President, New Zealand China Friendship Society
The opportunity for technology innovation of significant impact both to the rural community and economic development, as well as being environmentally sustainable, is being promoted through NZCFS and Chinese partners. This fits very well into the modern BRI program, as well as the central government policy to develop the West.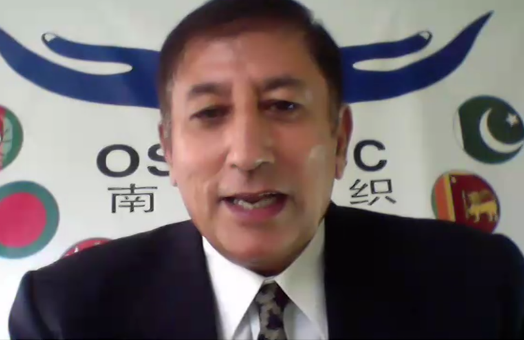 Anoop Ranjan Bhattarai, Organization for South Asian Regional Friendship and Cooperation with China (OSARFCC) Nepal-China Executives Council
As this Forum is initiated with the view of opening new avenues of opportunities of greater cooperation, between Beijing People's Association for Friendship with Foreign Countries and Friendship associations around the globe, I am confident that in the future both two sides will be benefited with an enhanced level of friendly exchanges like these.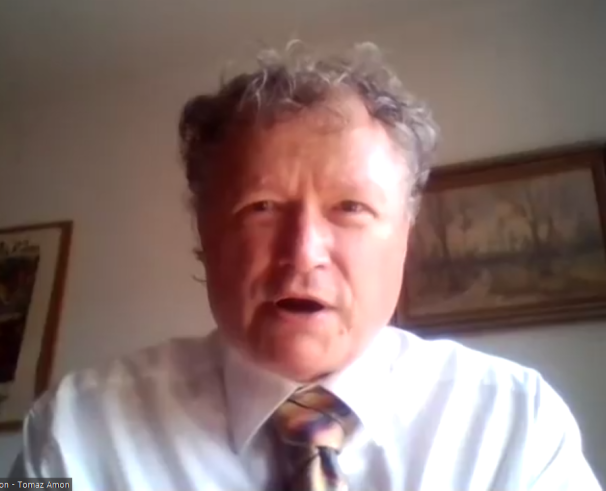 Mr. Tomaž Amon, President, Slovene Chinese Friendship Association
connecting Slovenia and China with Silk Gardens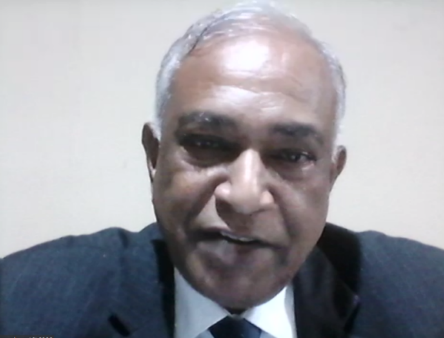 Mr. Indrananda Abeysekera, President Association For Sri Lanka China Social&Cultural Co-operation
Thanking BPAFFC for organizing a very successful webinar. Its the biggest encouragement for us. We highly appreciate the efforts of BPAFFC on treating for friendship family.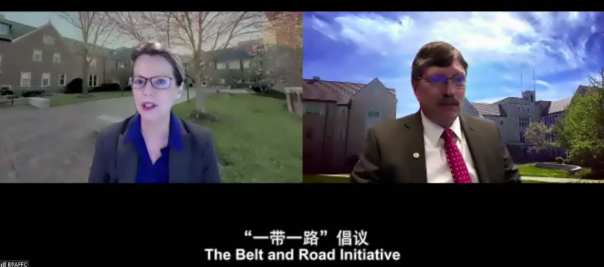 Mr. Jim McKusick, President & Mr. Sidne Ward, Executive Vice President,Edgar Snow Memorial Foundation of USA
The Belt and Road Initiative offers many opportunities for the people of its participant nations to develop stronger collaboration and mutual assistance. International trade and commerce, communication and transportation, tourism, and cultural heritage are some of the important areas where we have seen a significant expansion of opportunities under BRI. The citizens of the United States will have many opportunities to develop and enhance people-to-people cooperation in the wake of these possibilities.
In difficult times, in the midst of a global pandemic, the work of people-to-people collaboration becomes all the more important to the advancement of world peace and mutual understanding. People-to-people friendship organizations such as the Edgar Snow Memorial Foundation are well-suited to play an important role in advancing the objectives of the Belt and Road Initiative, promoting international understanding through the work of educational and cultural exchange.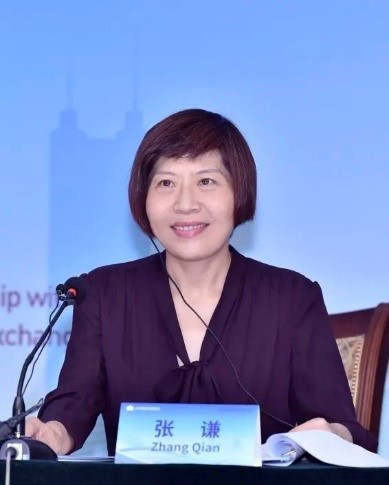 Zhang Qian, Executive Vice President of the Beijing People's Association for Friendship with Foreign Countries
We sincerely look forward to working with all parties to establish and maintain people-to-people friendly cooperation and exchange mechanisms under the "Belt and Road" initiative, strengthen friendly interactions, mutual trustand mutual support, and seek common development and progress through joint contribution and shared benefits.
Founded in 2011, the Forum has been held for 4 sessions. Since its inception, the forum upholds the objective of friendly cooperation and common development, and has played an active role in building consensus among the people, and fostering pragmatic cooperation and friendly exchanges between Beijing and other cities around the world. It has made substantial achievements in promoting people-to-people friendship and contributing to the economic and social development in the capital. It has become a signature program of Beijing's people to people friendship and an important platform for Beijing to carry out people-to-people exchanges and mutual learning with other countries in the world.