Our added value: a key to the Middle Kingdom!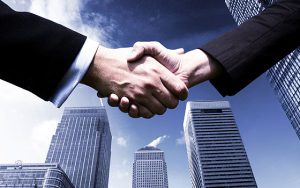 For centuries, Chinese people have been calling their country "Zhong Guo" (in Pinyin, which is the Latin alphabet transcription of Chinese characters). It litteraly means "the Middle Kingdom". It's long-standing culture of 5000 years, the impact of the communist regime, the deeply rooted Confucian regime and, recently, a complex economic transition from a planned economy to a market economy, are elements that make trade with China an adventurous journey.
In China, the development of new business strategies usually follows these steps:
preliminary analyses and investment preparation
start of relationchip in China
on-site implementation and integration
This process can be both time-consuming and costly. It usually takes expats 12 to 18 months to adapt to the Chinese way of doing business. Our added value will be to guarantee you a fast and low-risk access to the Chinese market.
Services for Belgian companies
Business Services
Services for Belgian companies
On-site training and/or coaching
We provide a framework for business development in China by addressing critical aspects of business development. Our trainers have an extensive experience in the Chinese business world and they will help you to overcome your preconceived ideas and the gaps in your understanding of China and the Chinese way of doing business. After the training, participants will have gained a considerable head start and will be adequately prepared to make a smooth entry into the Chinese market.
Customized business solutions
We offer customized business solutions for Belgian and European SMEs that are related to Greenfield investment, to the starting of new activities or production processes through original equipment manufacturers (OEMs). These services are provided by an international team of consultants (China-Belgium-UK) who have accumulated first-hand experience through their collaborations with leading companies in different sectors in China.
Services for Chinese companies: accelerating your international expansion
We can help you achieving your global expansion objective by:
– Organizing international management courses
– Introducing you to Western business mentality and etiquette
– Organizing seminars with potential Belgian partners
Business Services