Director: Zhang Jiarui 章家瑞
Starring: Zhang Jingchu 張靜初, Xin Xiaotian 印小天
Subtitles: English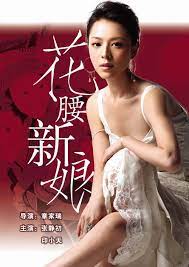 Childhood sweethearts Fengmei and A-Long are a newlywed couple. But in the culture of the Huayao minority in China's Yunnan province, they have to live apart for three years. A-Long is a teacher for a dance team of girls from their village. Coming from a long line of dragon dancers, he is determined to prove his worth. His family has always adhered to cultural traditions – unlike Fengmei. Fengmei is free-spirited and enjoys her independence. She is determined to be with A-long, even if it means violating Huayao tradition by joining A-long's dragon dance team.
Can A-long and Fengmei learn to reconcile their love and cultural traditions? Or will they be forced to sacrifice one for the other?
Please bring coins for the activities; we do not accept credit cards.
We remind you that under no circumstances can you record/copy the film as these are protected and therefore we will not take any responsibility for any problems you may encounter using it outside our premises.